Hello Magdalene readers and welcome to the month of July! This is going to be a tricky month, as there is just sooooo much going on in the heavens above us. We have not one but TWO eclipses happening, a bunch of planets that are currently retrograde, plus the dreaded Mercury Retrograde period, which kicks off at the end of July. Overall there will be highs and lows this month, as there are every month, but this is one of the most emotional times of the year and it's all going to be rather intense. Wherever you are in the world, buckle up for a long and hot, but hopefully not too cruel, summer!
Remember: If you want to enquire about a personal chart reading or a compatibility chart then hit me up at [email protected]
12 July: Solar Eclipse in Cancer
We will have two eclipses this month, the first of which will be in the sign of Cancer on 12 July. This will bring with it some drama, as solar eclipses always do, and we can expect secrets to be revealed now, but we won't have all the information for some time to come. Skeletons could spill out of the closet and, incidentally, this is also a month to the day that Donald Trump and Kim Jong-un met in Singapore, so we can expect to see some kind of fallout about the meeting around this date.
26 July: Mercury Retrograde
Planet of Communication, Mercury, will go retrograde from 26 July to 19 August. The same drill applies as it does every time this planet slows down in the heavens: don't sign any contracts if you can avoid it; don't change your look and do something drastic like dying your hair; and be careful when you travel, as Mercury retrograde brings with it things like extreme weather patterns and delays. Check if you have your passport before heading off on your travels and use this time to relax, recharge and rest!
27 July: Lunar Eclipse in Aquarius:
There will be a Total Lunar Eclipse in Aquarius at the end of the month, which will be an emotional time for many of us. For some of you, this will be about endings and it could be that it's the time to let go of a toxic relationship or something like an addiction. Emotions could unravel now and the key is to remember to be kind to one another! This eclipse is part of the Aquarius and Leo axis in astrology, which also means that there could be a tug of war for some of you between wanting to be friends with someone (Aquarius) versus a romantic relationship (Leo). It could take some time to figure out the dynamics.
And now a look at your forecast by sign…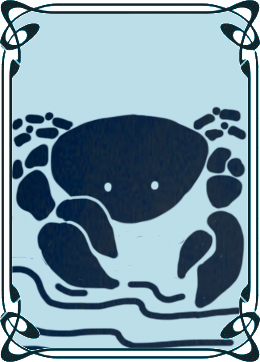 Cancer
Of all the signs, this month is going to be the most intense for you, Cancer, as it is your Solar Return (which means the Sun is in your sign for most of the month) and we also have a Solar Eclipse in the sign of Cancer on 12 July. You are known for being sensitive at the best of times, and now your emotions are going to go through the roof. The Sun and the eclipse fall in your First House of Self and Image, so this really is a month when it is all about you, you, you. It's a good time to think about what you really want out of life now, and how you see yourself in the future. For some of you this is about branding, but it could also be about your values. What you will and won't sell out for or how far you are willing to go in one direction in your life – even more so if it's towards a destination you never imagined.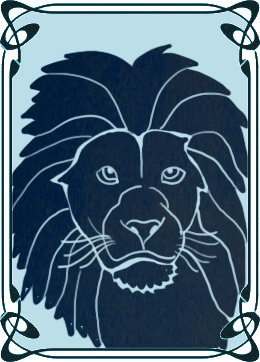 Leo
We have the Sun in your Twelfth House, Leo, and there is also a Solar Eclipse on 12 July which will affect you more than others as you are ruled by the Sun. This could mean that it gets intense for you this month and this will be about everything that goes on in the shadows. The Twelfth House in astrology is about secrets and the subconscious mind, so some of these may come to light at the time of the eclipse, and this will be a time to ask yourself what you really want out of life and what you want to do about all the issues buried beneath the surface. It could be that you are battling something like an addiction issue, and if that is the case then the Solar Eclipse could show you a way to start to tackle this. Bear in mind that you could also feel a little sleepier at this time of year and, if so, give in and enjoy the cosmic slowdown.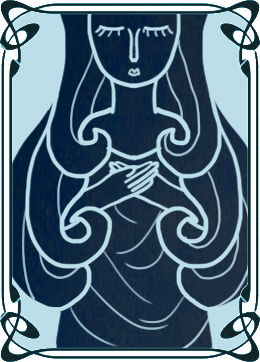 Virgo
For you, Virgo, the Sun this month is in your Eleventh House of Groups and Friendships. This means that the focus is going to be on collaborative activities now and this is where the magic will really happen. You could get hired to work on a group project for example, or hear about a job opportunity through a friend. When the Solar Eclipse hits on 12 July, however, then you may also hear about a secret related to someone close to you that changes the state of play and makes you look at them in a whole new light. Also remember that Mercury is retrograde at the end of the month, and this affects you more than other signs as this is your ruling planet. With that in mind, wrap up anything like buying electronics, signing contracts, or changing your image at the start of the month before Mercury bites!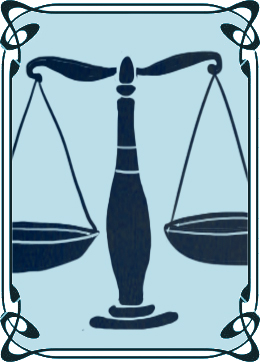 Libra
The Sun will be in your Tenth House of Ambition and Status for much of July, Libra, and this will also be the area that is highlighted by the Solar Eclipse on 12 July. This means that you stand to do very well in your career now, particularly in the first two weeks of the month, so pitch clients now and ask for a raise from your boss! Once the eclipse is upon you, there could be a shakeup in your career, but whatever happens you need to remember that changes always make way for something better that is just around the corner. As such, leap on opportunities this month and don't be surprised if they look a little different than you thought they would. If you can, then say "yes" to everything before you say "no", but keep the details light and flexible as there will be so many changes and delays as the month wears on. Overall however you can make some good progress if you hit the ground running.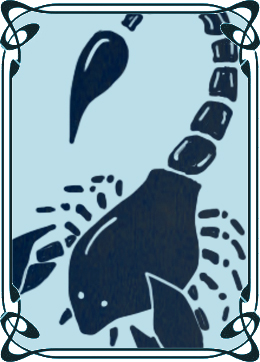 Scorpio
For most of the month of July you will have the Sun in your Ninth House of Travel and Foreigners, Scorpio. This means that you may get to travel this month or this could be related to travel in the mind, where you take the time to figure out where you want to go in life and how you are going to get to your destination. This could also be linked to love, so someone with a different accent, or who is from a different part of the world could feature prominently now, but get ready for lots of surprises, delays and shake ups on the path to love. Rest easy, however, in the knowledge that whatever happens, it will all work out for the best on the end. If you are going to travel this month, then watch out for the end of July when Mercury goes retrograde and brings with it extreme weather patterns and delays.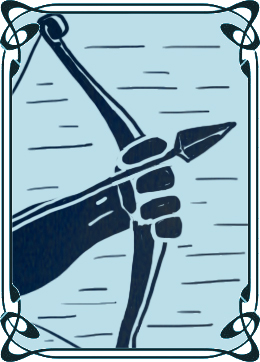 Sagittarius
For you Sagittarius, the Sun will be in your Eighth House for much of July and this means that it will focus on money matters, particularly other people's money. This could be about things like taxation or any debts that you have, and you could be in for a surprise, such as a tax rebate, or a big bill! When the Solar Eclipse hits on 12 July, you may find that secrets come out in your love life and if you have been hiding something from your partner then, now is the moment when you may have to have a serious talk about what exactly has been going on. Make sure you also watch out for any contracts linked to money at the end of the month as Mercury Retrograde will cloud your judgement, so make sure you read absolutely everything before you sign on the dotted line!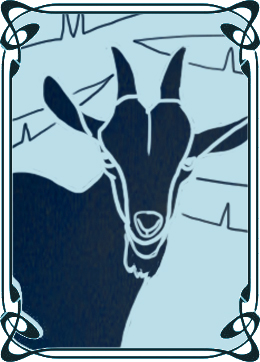 Capricorn
The Sun is in your Seventh House of Partnerships now, Capricorn, and this is where you will find much of the magic this month. This could apply to your romantic life or things like a work collaboration, and in the first two weeks of the month you really need to work this. It is a time to get closer to others and also foster important connections, and you may partner up with a loved one or a new client. Either way, it could be the start of something beautiful. On the flipside, the month also brings delays with partnerships and some surprises when the Solar Eclipse hits on 12 July and you could find out something about a potential partner that shocks you. If that happens then remember that everyone is in the same boat now and stay patient. It will take time to work through any relationship issues you have.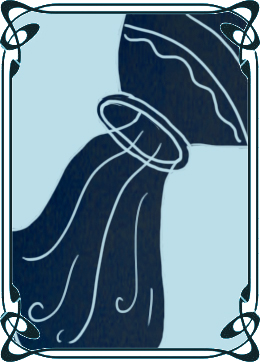 Aquarius
In the month of July you have the Sun in your Sixth House of Health and Wellness, Aquarius, and you will also be hit by the Lunar Eclipse at the end of the month tht falls in your sign. This is the time for you to really focus on your body, and if you have been eating poorly and forgetting to exercise, then now is the time to get things back on track. If you have been ill and have had some tests, then the Solar Eclipse on 12 July could be the time when you find out exactly what is wrong and how you can deal with this once and for all. But know this is also part of a longer journey to wellness, so you need to plan for the long term now. Try, if you can, to hit the ground running at the beginning of the month with a new exercise regime or diet that will help you power through the rest of July!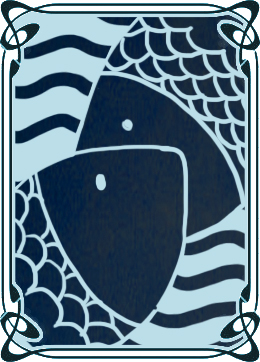 Pisces
The Sun is in your Fifth House of Romance, Pisces, and this is going to take up a lot of your focus for much of the month of July. This house rules lovers, so you could find that you get closer to someone special now, but that it all gets a little emotional at the same time. The Solar Eclipse on 12 July will bring any relationships issues to the fore and it will be a very intense time for you, when there will be drama but you will ultimately learn more about someone important to you. If you are coupled, then it could also mean that you reach a relationship milestone like having a baby or deciding to get hitched. However, this ultimately works out, expect a few fireworks as the chemistry ramps up between you and those close to you. If you want to avoid the drama, then try talking it out in the first few weeks of July when things are a little calmer. This month certainly won't be dull, whatever happens!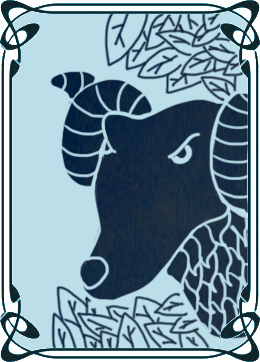 Aries
The Sun this month will fall in your Fourth House, Aries, which is all about your Home and Family. This is also the area that the Solar Eclipse will hit on 12 July and this will shake up your family dynamics and your home life. This could mean a number of things, such as the sudden need to move house when your landlord decides that they are selling the place, or you may have an issue with a family member that pops up out of the blue around this time. All in all, this month is a good moment for you to ruminate on what home really means to you, which includes your place in the world generally. If you are not happy where you are, or with your family set up, then this is the month when you may make a move, literally or figuratively. There are no right or wrong answers here about how this all needs to go down, so follow your heart.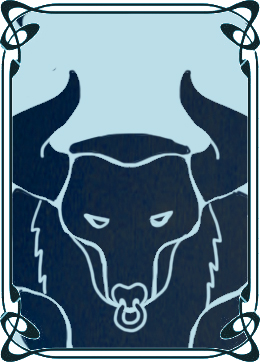 Taurus
You have the Sun in your Third House of Communication Taurus and this really the area of your life that you need to focus on this month. If you work in a field like publishing or writing, where getting your message out there is of key importance, then you could do very well now with the Sun shining in this area of your chart. On the other hand, with so many planets retrograde, you could also struggle to communicate some of your ideas or you could clash with others around the time of the Solar Eclipse on 12 July. With Mercury Retrograde at the end of the month, watch what you say and think twice before you press "send" on a social media post or similar. For you this is a mixed month when you can expect communication breakthroughs but also some miscommunications, so don't be afraid to speak your truth, just try to work out the best moment for it!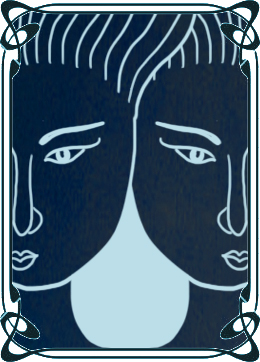 Gemini
We now have the Sun swanning through your Second House, Gemini, which is all about the money. This means that finances are highlighted this month and also your values at the same time. How much do you value the things and people around you? Who or what is truly priceless? These are the kinds of issues you will be facing this month, and you will need to get real about money matters around the Solar Eclipse on 12 July when you could be hit by a surprise bill (or a windfall!). Also take care of your wallet at the end of the month as Mercury Retrograde approaches and change your passwords for things like internet banking as there is a risk of identity theft or hacking which could drain your bank account. There is nothing to fear when it comes to money matters this month – but just make sure you have some good systems in place.