Hello Magdalene readers! We meet again for our May 2017 forecast!
And…breathe. April was probably a tricky time for many of you, but we can now finally turn a corner and get ready for a shiny new month ahead. In April communication was fuzzy and delays common, but now life will slowly start moving again. The key word here is slowly, as the retrograde planets from April won't rev up to full power immediately, so we need to take steady steps towards our goals without rushing things. We will be moving in the right direction all through the month, but it will be after the 19th of May that we finally start to see some real progress.
Now let's look at some of the predictions from April, in particular this one:
Aries is in the 5th house of the USA chart which rules, amongst other things, national parks…so I think we might see a big story about that too!

Often when I make predictions they seem like a little obvious, like demonstrations, problems with refugees, and issues in the USA. All of these show up on astrological charts, but they are also no-brainers in the world we live in at the moment. That's why I try to mix in more specific and smaller predictions, like the one above about national parks. I wasn't sure how this would manifest, but on April 7, the story broke about the US website for national parks which had changed its cover picture to a lump of coal! Astrology works!

On that note, all countries have a natal chart in astrology that we can use to make predictions. We just need the time the country was first created (or the date when its name was first used), as well as the time and place where it happened. If anyone knows these dates and times for Indonesia please leave it in the comments. I'd love to make some predictions about what's going to happen here over the next few months!

And now, let's look at May…

3rd May: Mercury turns direct

Highlight this day in your diary as Mercury turns direct again having been retrograde for several weeks. Expect communication to be much smoother and if you want to buy electronics or change your image like dye your hair then now is the time to do it!

7th May: French Elections

It's the second round of the elections in France that will decide the next president. Currently Emmanuel Macron is leading in the polls but a quick look at Marine Le Pen's chart and the charts for the European Union and the Republic of France show that Europe is breaking up and the Euro is crumbling. Putting everything together I would say this points to a win for Le Pen although she is trailing in the polls so watch this space!

10th May: Full Moon in Scorpio

There will be a Full Moon in Scorpio which will shine a light in the darkness and illuminate anything that has been hiding in the shadows. Full Moons are always about completions and you may see something come to an end. Scorpio is also the sign of secrets and with the big Full Moon shining down I wouldn't be surprised if we saw some classified information coming out, probably in the USA as this Scorpio Full Moon is in the 11th House of Government.

19th May: Saturn trines Uranus

Saturn trines Uranus today, kicking off a long term quest for freedom. Anything that happens around this time is going to be liberating and it will be the start of something big that continues to grow throughout 2017 and into 2018. It won't happen quickly but this is a significant time to make new plans and set projects in motion. On a larger scale we could see new government policies and other big actions happening now.

28th May: Mars opposite Saturn

This is a tricky aspect as it has Mars' fiery energy mixed with stern Saturn, the taskmaster of the planets. It usually indicates trouble in relationships particularly those that involve men so we could see bickering between male employees in the highest levels of government. This hard aspect also applies to health and it could even mean an assassination attempt or illness involving a male political figure. Let's hope not!

And now for a look at your monthly forecast by sign…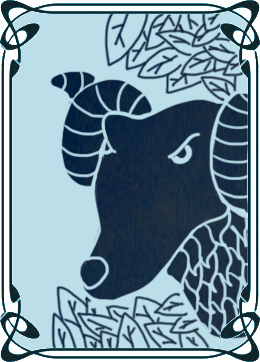 Aries
April was probably a difficult month Aries. You may have started some new projects which would change the way people see you, only for these to fail to launch as spectacularly as you would have hoped. This month continues to move you forward although the first half will still see setbacks. There is an opportunity to collaborate with others that will pay off very well in the future, but you just need to take some time working out where your energy is best spent. By the 19th of May things will come together nicely and you will feel more positive than you have in a long time about your work, image, or collaborative projects.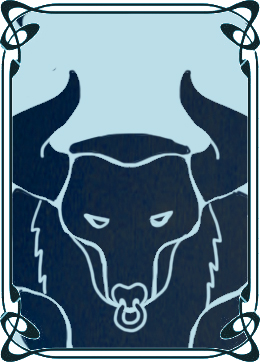 Taurus
Happy Birthday Taurus! This is your birthday month and it will be a good time for you. When we look at your chart it is still all about your career and how you may re-launch yourself in the world of work. This is very much linked to your image and how others see you through your work and you may have an opportunity to truly set yourself free, such as launching your own business or working from home. Just bear in mind that it will take a few weeks for everything to become clear, but after the 19th of May the bigger picture will emerge and you will see when and how you need to move forward. This could also bring a much-needed change when it comes to your health or daily routine which you have been struggling with lately.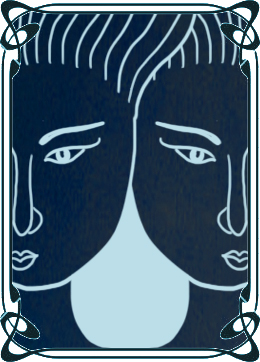 Gemini
In April and during the first part of the year generally, you may have been struggling behind the scenes. There could have been issues with delays or with hold ups in your career and social circle that weren't welcome and it is only now that changes will start to occur. This is linked to the parts of your life that you have been trying to change and much of this may be psychological. You have been wading through a lot of issues and trying to make sense of them, and you will be offered a lifeline at the end of May that will revolutionize your thinking and the way you conduct your life, business, or close relationships.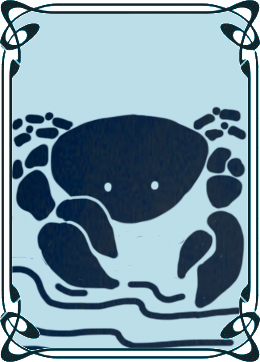 Cancer
There are several things going on for you this month Cancer and they apply to your money and your home life. If there have been money issues looming on the horizon then they will come to a head now. If you are owed money then you may receive it but also if you owe money then now is the time to get straight with those around you. There will also be great opportunities that are linked to your home, so you may move or get a chance to buy your home. If not then you may renovate or redecorate, or you may decide to work from home and set up your own office that brings in added wealth to your family. Look to the middle and end of May for signs that the wheels are in motion.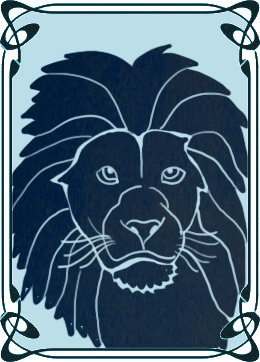 Leo
Career has probably been an issue for you for a while Leo and you will know what I mean by this. Everything may feel as if it has been in a state of flux and you won't know exactly where you are going, only that you would like to make some changes. These will be made for you in mid May and then again at the end of the month so stay flexible and embrace what comes your way. Much of this links into how you present yourself and any ideas you have as to how you would like to be seen in a work role. By next year your work life will be completely different than it is now and you will see glimpses of this in the month of May.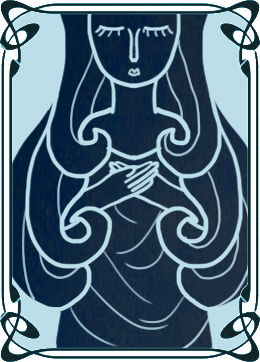 Virgo
This is a month to look at money and how you could make more of it. Jupiter is in your chart and is always linked to thunder and storms. Imagine this as a time of a big storm which is washing away the clutter from your life so that you can start fresh. There are big opportunities to be had with money but they come when you liberate yourself from others as much as positive. Something new and innovative could pay off very well for you in the future and now will be the start of this. Relationships will also get a boost this month and if you have been struggling with a partner then the storm brought by Jupiter could also bring the fresh start you need. This in turn links back to money and collaborative projects could do very well starting from now.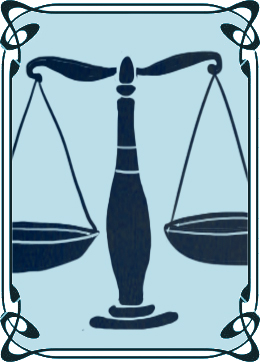 Libra
Your finances will have taken a hit lately and April probably felt like one long uphill battle to earn and save money. Now the wheels start to turn and things come together a little more easily although the first few weeks of May are still in the shadow period of Mercury. You are being given time to really look at what works for you in terms of making income and have the time to go over everything thoroughly before choosing which path you are going to take at the end of May. This is strongly linked to your image and how you present yourself to the world and it could bring big rewards by this time next year.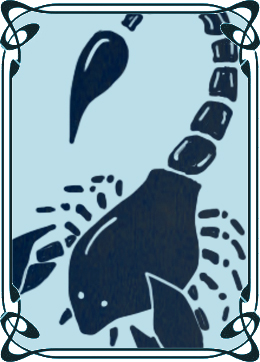 Scorpio
Since 2011 you may have been struggling with your health, workload, doctors, healing, and medicine. You will have made some improvements in that time but many will have come from feeling frustrated and needing to break free and go your own way. You have accomplished a lot but there is still more to come around the 19th of May. There is also a lot going on in your chart that is linked to issues buried out of sight that you have been struggling with for some time. At the end of May you can ignore these no more and there will be a kind of breakthrough moment where you finally wake up after a few years of feeling confused about your work life, body, or subconscious issues. Whatever happens in May is also taking place under Saturn so you need to adopt a serious approach to changes for them to work out well in the long term.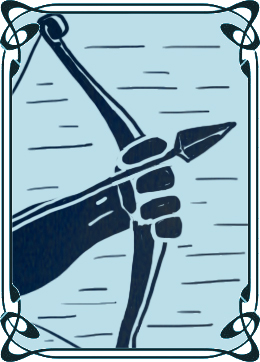 Sagittarius
Over the past few years you may have been struggling with routines, communication, and ideas that have not really got off the ground. Now they come back to you and you will be given a new chance to go back over things and re-launch from a better place. This may be something like a website you wanted to start but never got round to, or another project that is dear to your heart. Whatever it is it will probably be linked to how you communicate with others and it could also change the way you live your everyday life. Your daily routines and workload are highlighted now and this could be the start of something very exciting.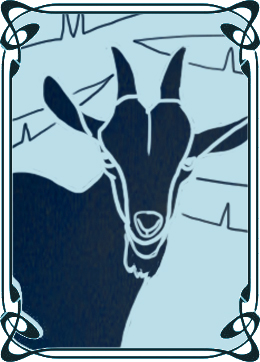 Capricorn
Change has probably been lacking in your life over that last few years Capricorn and you might have felt yourself drifting through life. Now events will start to come to a head although this will happen slowly. Still, in May, you will be shown the way that could lead to big changes in your life in the next few years, if you want them. These are linked in your chart to ambition, career, home, and family, so you need to look at which of these areas feels stuck and then follow the signs that you are given around the 19th of May when a way will open up to you.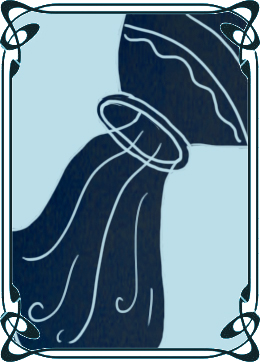 Aquarius
Aquarius is a sign that has probably been through some changes this year already, but none of these have led to a feeling of deep contentment. This doesn't mean that you are unhappy, but just that you are still searching for the final piece of the puzzle. In May you will start to find it and this will be a time to tie up any loose ends and look at the bigger picture and the things you want to achieve. Much of this is linked to your home and your homeland, and really where you see your place in the world. There will also be a chance to hone the way your communicate with others that will set you on a solid path and this may be the way you use the internet, publish, or even speak to others. Make sure you follow this up throughout May as it could revolutionize the way you are seen by others.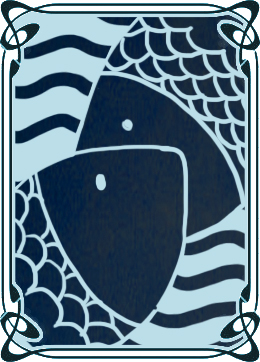 Pisces
Your financial life will be in focus in May and this is a time to really look at how you can make and save more money. It is linked closely to the way you present yourself, so how you use social media, or how you pitch for a job and so on. Throughout the first half of the year you may have been struggling to be taken seriously and issues with communication may have led to you being passed over for work or missing out on opportunities. Now is the time to correct that and it will come after the 19th of May. There are opportunities to be had now that will last into 2018 and beyond but you need to be sensible about everything you read and hear and make sure you have a solid plan in place moving forward. Uranus is in the mix which is a wacky and eccentric planet, so you will feel creative but you also need to make sure this is grounded in reality. Once you find the right path however you can expect it to be very lucrative.
And finally…
If you want to enquire about a personal chart reading or a compatibility chart to find out how you can better communicate with that special someone in your life then hit me up at [email protected] or find me on Twitter @AisyahScopes