Hello Magdalene readers and welcome to the month of May! April was tough, but now we get a fresh start and there is a much calmer feeling in May without the sluggish Mercury Retrograde period and the spiky Scorpio Full Moon we saw last month.
But…this is also a HUGE month in astrology. Why? Well Uranus, Planet of Surprises (and lightning bolts), moves out of the sign of Aries and into the sign of Taurus. Uranus moves signs every 8 years so this is the first time we have had this planetary configuration since 1942. Most of us have never experienced this in our lifetime and the sign of the Bull paired with the Planet of Surprises is going to shake up the financial world over the next eight years in ways we could never imagine. If you think global currency is an impossible dream – then think again under these crackling skies. If you were born with your Sun in Taurus then your life is set to change beyond your wildest dreams. For everyone else, change is coming depending on the house that Uranus falls in. It's all change in May!
Here is how it is all going to go down…
15th May: This is a big day as we have the New Moon in Taurus AND Uranus moves out of Aries and into the sign of the Bull. The New Moon is about planting seeds which is perfect as Taurus is an Earth sign. Think about what you want to manifest in May and then start to make some moves in that direction now. It might be a pitch to a new client, a commitment in a new relationship or a step towards a new career – whatever it is, you need to reach towards it now. In mundane astrology (that predicts global events) this New Moon is linked to military action and beheadings (?!) So expect a world leader to get the boot around this time.
29th May: We have the Full Moon now in the sign of sunny Sagittarius. But there are some hot aspects popping up at the same time. Clashes of wills are common and there could be a push-pull energy in romantic relationships. No one wants to back down and say they were wrong! It's a tricky time and emotions run high. War or military action is also highlighted in mundane astrology, but let's hope that doesn't happen!
Remember: If you want to enquire about a personal chart reading or a compatibility chart then hit me up at [email protected]
And now a look at your forecast by sign…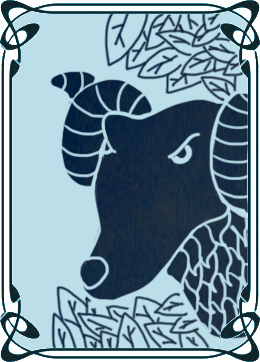 Aries
This month you have Uranus in your Second House, Aries, which is all about money, money, money. How you spend money and save it come to the fore and if your finances are a mess (they are, aren't they, Aries?), then you will spend much of May sorting these out. This is also about your values. How far are you willing to go for other people in your life and how much value do you put in your work and image? These are all things that need to be worked out in May and there will be some twists and turns along the way. But, for now, sit down with a calculator at least and figure out some of the maths now. How much money is flowing in and out? How can you make more without selling out? When you see a money-making opportunity – even if it doesn't immediately appeal to you – then at least check it out and stay open-minded.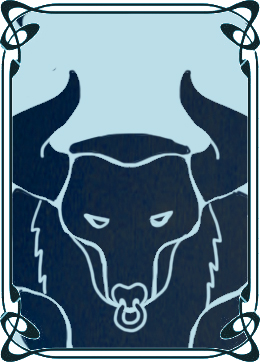 Taurus
Happy Birthday, Taurus! It is all about you this month and the big theme now is money. You want more of it and, fortunately, your career is on the rise. Whether you work for yourself or someone else, there are ample opportunities for you to get more for your work now and some amazing career breaks may come along in May. But you need to look out for them and grab them with both hands when they appear. You also have Uranus in your First House now, which is all about your image, and this means that you need to spruce up your appearance and get camera ready for when your big break comes. This could mean actually changing your appearance or sorting out your online profile. By the end of the Uranus in Taurus transit, your life and image are transformed forever.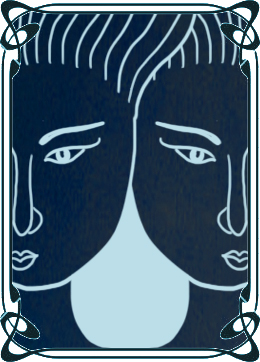 Gemini
Are there some secrets lurking beneath the surface, Gemini? Uranus is in your Twelfth House which rules everything that lies beneath. If you have something in your life that is hidden, it is probably the time to deal with it. Actually, you probably won't have much choice. Skeletons come bursting out of the closet with Uranus in your Twelfth House and, although it might sound unnerving, it is actually for the best. This is a time to unburden yourself from anything that might be holding you back in life, whether it is toxic friends, addiction issues, secrets or a health issue which you have been suppressing. The time to get all of this out in the open and deal with it is now, Gemini. Good luck – you can do it!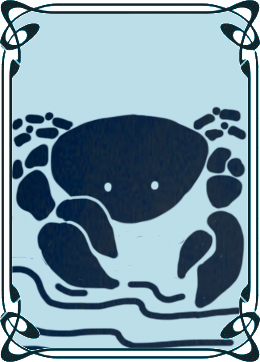 Cancer
You have Jupiter, Planet of Abundance, Expansion, Miracles and Good Luck in your Fifth House, Cancer. The Fifth House rules creativity, children, fun, love and romance, and this is a very exciting month for you. You are on fire when it comes to creative projects and your love life should also improve – or you may just feel more passionate about the things you love. On offer is the chance to move forward and grab opportunities that arise. You are being shown a new path in life, or a new way of doing things, and it is up to you to decide what you want to pursue. Astrology is not destiny – so you can do whatever you want. But all the signs point to success if you focus on these areas of your life and give them the attention they deserve. Uranus is also in your Eleventh House shaking up your zone of friendships and groups. For some of you, these friendships will break down. But out of these broken friendships, something else – something better – emerges.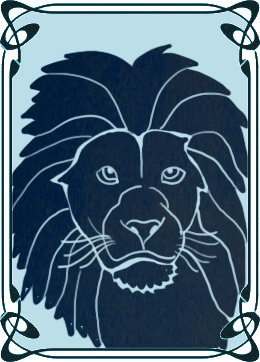 Leo
May is a month when everything changes, Leo, and this applies to you as much as everyone else. This is about so many things for you. It touches on your place in the world and also your home and career. All of these areas are lit up and you have the freedom to make some big alterations in your life. The key is looking at what is and isn't working. If you want a career change, or something like a promotion, then it may come now – although it may not look exactly how you thought it would. If you want to move or find a new place to call home – like another country – then this is also possible. One thing is for sure, you will remember this month for a long time to come as this is the start of a new way of doing things that will last for years. It's an exciting time for you so get cracking!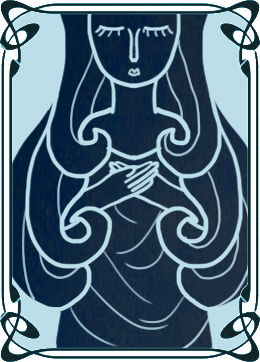 Virgo
This month Uranus moves into your Ninth House of exploration. This is about a new way of doing things that applies to the place you life and foreign climes. You could be travelling a lot now or you could move to a new place. This is also about how you communicate with people who are foreign to you and it could be that you also get the chance to change how you deal with things like media and publishing. If you have been waiting for a break in any of these areas, then it will find you now. BUT…some of the offers that are on the way could come to you in disguise and you need to keep your wits about you so that you can spot them when they pop up. This could be new clients, new social media use, a new house, a new country, or a new job that takes you overseas. This is also about exploration in the mind, so religion or foreign religious practices could also loom large now. Worth exploring?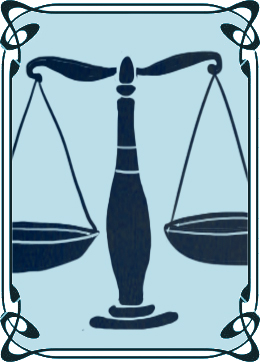 Libra
Money and partnerships are really the theme for you this month, Libra. These could be linked and they could also refer to romantic or platonic relationships. If you work in a business with your partner, for example, then big changes may be possible now that bring more money flowing in. Are you looking at all the options? If you work in a field where you collaborate with others, this part of your chart shows so much abundance, but you need to mine the depths to find the right partnerships for you. There could also be money flowing out linked to a partner, so if you are in a romantic relationship, then you may need to have a talk about how you handle money matters. Either way, this month focuses you on how you balance the scales in life when it comes to money, work, business and the complex relationships with others that these require.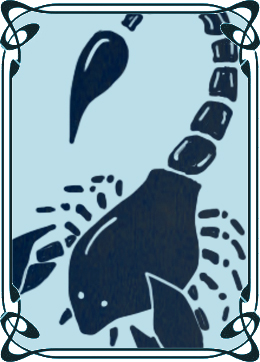 Scorpio
Uranus moves into your Seventh House of partnerships for the next eight years, Scorpio, and things will never look the same again in that area of your life. Change is in the air, but it is change that you have lusted after for a while. Your chart shows a general sense of dissatisfaction when it comes to partnerships and these could be work related or personal. Some part of the puzzle isn't working and you need a way out. Now the universe will show you what this is and it could also be linked to your body, health and spirituality. Perhaps you want to move to a new country, or get a new job, or just live a very different lifestyle to the one you have now, but your partner is holding you back. This has made you feel stuck for a while, but now you get the chance to reach for freedom. All change is a rocky road for anyone and this will not be easy, but you will be so much happier once it happens.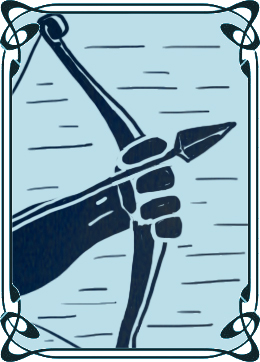 Sagittarius
You have Uranus in your Sixth House, Sagittarius, ruling your body, health and medicine. How this plays out could be mind blowing over the next few years. There is a sense now that something in life is not working, or it is broken. Uranus gives you the tools to fix it and this is like the universe throwing you a bone. But it may not look like you thought it would so you need to keep your options open and be flexible. If you have had a health issue for a while, then there may be a completely new cure on offer that you didn't even know existed. If you have felt stuck in a rut when it comes to lifestyle, then now you can break free and rewrite this chapter of your life. What do you need in order to feel "better"? This could be about your body, mental health, or even just your daily routine. Focus now on where you need improvements and then follow that path.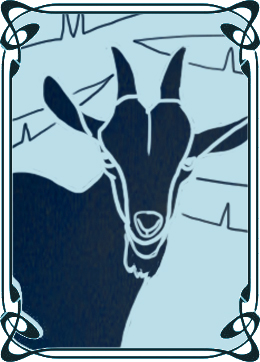 Capricorn
Capricorn is the sign of different generations – now and forever. Now this is part of the bigger picture and this is the focus for you for the month of May. This is about family and children, particularly anyone around you who is a generation below you, if not more. This area of your life changes now and quite dramatically as Uranus sweeps in and clears a path for you. You may welcome more children into your family for example, or become a stepparent. You may get married to someone who will bring children into your life, or you may move so that you are closer to the ones you love. The key here is that relationships are in a state of flux and will change in ways you could never imagine. But if family has been on your mind for a while then this is the area to focus all your attention and watch for changes – then pounce on them when they happen.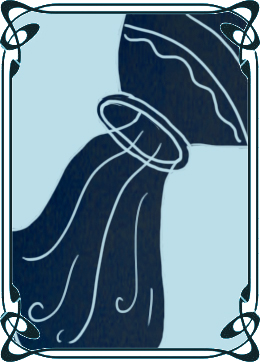 Aquarius
Uranus is the ruler of Aquarius and now that this planet moves into a new sign, you will probably feel its effects more than others. The only way to really think of this is like a massive electrical storm that is rumbling into town, as Uranus rules lightning bolts. There is a feeling that some changes are needed in your life, and if that is the case then rest assured that they are coming! This could mean changes in relationships as toxic ones end and more harmonious ones begin in May. It could also be that you are unhappy in your job and now something happens to help you break free of the bonds that bind you. Uranus is basically rolling around in your chart, finding the problem areas and then sending a crackling bolt of electricity your way that will recharge that area of your life. Of course all change is a little scary – but also so exciting for you, Aquarius.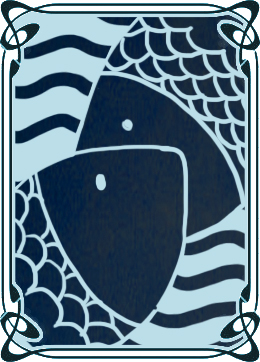 Pisces
You have Uranus in your Third House now, Pisces, which rules the media, publishing, technology and communication. All of these areas are going to change dramatically for you in the next few years. This will be to the point where you look back on 2018 and can't believe how differently you used to do things. This could be linked to how you use social media, or how you communicate with other people online. It might be about exploring new ways of getting your voice out into the world. Something about how you communicate your message now is keeping you small. You need to think bigger and be braver. Uranus is also the planet of electricity, inventions and inventors, so there is a sense that you need to come up with something new and then perfect it. A new website, a new social media feed, a new online payment scheme, or anything that allows you to grow the way people see and hear you.