Hello, Magdalene readers! It is finally the end of a long and possibly rather brutal summer for many of us. With so many planets retrograde or misbehaving in other ways, the period from June to August was probably a bit of a mess. If you said the wrong thing, got in a fight, had a relationship meltdown, or screwed up in some other way, then now is the time for you to clean up, say you're sorry and make amends. Fortunately September is a much kinder month for everyone, and the New Moon on 9 September is one of the sweetest days of the year. As New Moons are about beginnings, it's that time to make a wish and then do all you can to make it come true. Chances are it will. Thank goodness for sweet September!
And…if you want to enquire about a personal chart reading then hit me up at [email protected]
Here is how it is all going to go down…
9 September: Virgo New Moon
This New Moon is no ordinary one, and actually this is going to be one of the sweetest days of the entire year. As such, it's a good time for you to launch a new project, or set something in motion that you want to stick to, such as a new exercise routine. You may also want to make a romantic commitment now as the Moon blesses all of us with a little extra sparkle. If you have career aspirations, then pitching a project or idea is favoured now – or signing a new contract.
18 September: Mars Square Uranus
September is likely to be a good month for most of us, although one difficult moment will come around 18 September, when we have a tense square between Mars and Uranus. As such, leave a few days either side of this date and don't sign contracts or make any big moves. Also remember that people's tempers may flare now, so do your best to be kind and calm and don't get dragged into a fight. There is also an increased chance of earthquakes, volcanic eruptions and threats of war…
And now for a look at each individual sign…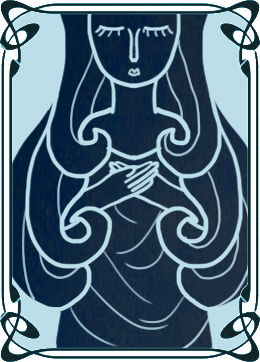 Virgo
Happy Birthday, Virgo! The Sun is in your First House of Image for much of the month and so it really is all about you. Your sign is also the one which is associated with the Sixth House which is about health and wellness, so September really could be the time when you decide to overhaul your lifestyle once and for all. This could mean that you start a new diet or exercise plan, and if you do this around 9 September then there will be every chance that you will stick to it – and it could even transform your life. As your ruler, Mercury is now out of retrograde, you may also want to have a birthday makeover. When it comes to your love life this month, you are still being hit by the planetary shakedowns for the summer, but now it all starts to sort itself out. It could be that someone close to you has been hiding something – and now you will find out what! Use this information wisely, Virgo.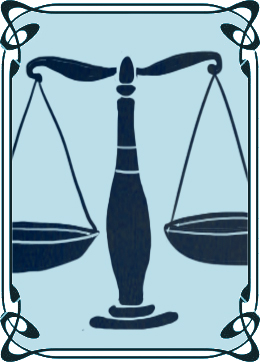 Libra
You have the Sun in your Twelfth House which is all about secrets, Libra. It would be very surprising if you didn't already know what this means – there is something in your life which is going on beneath the surface now and probably has been for some time. It operates in the shadows and it will continue to be that way in the future, but at the same time it now also comes sharply into focus. What are you going to do about this secret? The good news is that you can do pretty much as you please and also know that this is likely to work out very well for you. The heavens bless you and this secret with good luck – so as long as you work out a plan for the future about how you want to proceed, then this is an area of your life that is going to blossom. This could be about classified information, a secret love affair, an addiction that you now get help for, or something else. But the future looks golden for you now.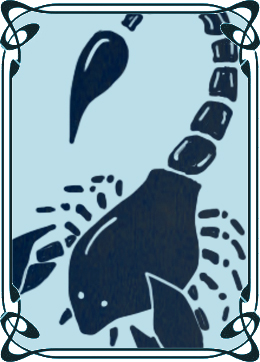 Scorpio
We now see the Sun in you Eleventh House of Friends and Community, Scorpio, and this could kind of be like a coming of age story in a way. Or it could be about finally finding your tribe. Throughout the summer you may have felt as if you didn't fit in anywhere, or that you had lost your sense of community and your place in the world. People may have been harsh with each other which also made you lose confidence in your close alliances. Now you get the chance to put things right in your life once more and find your people – the ones who truly have your back. For some of you, there could be a breakup on the cards – be it romantic or platonic and this is yet another chance to re-launch. The best way to look at this is that something or someone has been keeping you small – now you get the chance to spread your wings. You are a sign that likes to keep clinging to things even if they are no longer working. Don't do this now.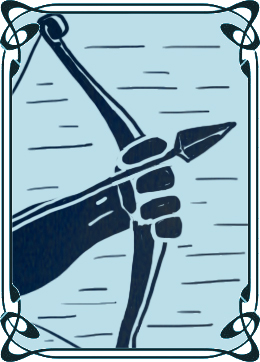 Sagittarius
The Sun lights your Tenth House of Career, Sagittarius, and this means that this is going to be one of the most important months in terms of your job. Thanks to a number of planets being retrograde in previous months, you may have struggled to get ahead, but fortunately this is all set to change. Now you may get the career advancement you have been seeking all this time – or you could ink a new contract that gets you a raise or a promotion. In your love life, you need to remember that we are all still figuring things out following a turbulent summer in the heavens, so you need to take this slow. It could be that you had issues with your partner, and now you can see what these are and deal with them with a clear head. It could take some time to untangle relationship threads now, but it will be worth it.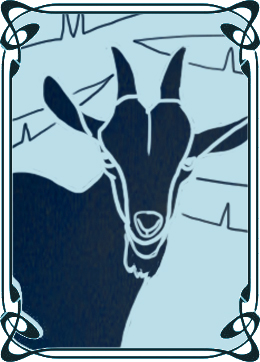 Capricorn
In September you will have the Sun in your Ninth House of Travel and this means that you may be dusting off your suitcase and packing your bags. There is a sign that you may be travelling for work – and that this could also bring with it career prestige or accolades at the same time. There is also another way of looking at this – as the Ninth House also rules foreign lands and foreign faces. It can also mean someone with an accent that is different from yours. You may already know who or what this means, but it is clear that this person or place could be very significant now and September will be all about making plans about how you are going to work new developments into your life. August dragged everyone over the coals, and now you get a breather from the universe and a chance to set out on the right path with a special someone in your life, if that is what you want.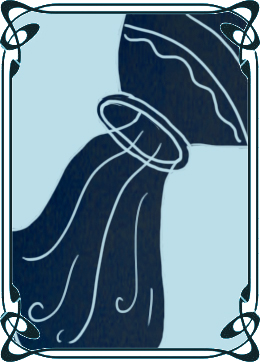 Aquarius
You have the Sun in your Eighth House of Money, Aquarius, and this is about money management for you – all month long. It is fair to say that all signs had issues throughout the summer, and for you it may have seemed as if your finances were in complete disarray. At one time you may have been making more money than usual, only to be hit by an equally big bill. You may also have had to cover costs or deal with money being lost on its way to you, and now you can start to put all the pieces back together. This is also highly likely to be linked to a partner of some kind and this is about money that also belongs to other people, such as a joint savings account. All in all, you really need to start to get a grip on your finances in September and you will be given the tools to do so. The New Moon on 9 September is the ideal time to start a new savings plan or figure out how you are going to save more money in the future.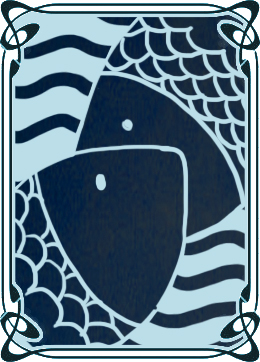 Pisces
This is going to be a very romantic month for you, Pisces, as you have the Sun in your Seventh House of Love. If you are still single, then now is the time when you could meet someone who is truly very special. If you are attached, then this is the time when you will get a lot closer to your partner and make some kind of commitment like get engaged. There is also a strong sense from your chart this month that you will spend time getting to know someone on a deeper level, like a kindred spirit or a soulmate. Around 9 September is the ideal time for you to talk to a partner and tell them how you really feel about them – whether you have been together for some time or are newly dating. On the flipside, be careful around 18 September as things could get a little heated. One thing to remember is that a lot of the relationship discussions you have are setting the scene for your romantic future. These decisions will be lasting ones. Ask yourself who is priceless in your life now.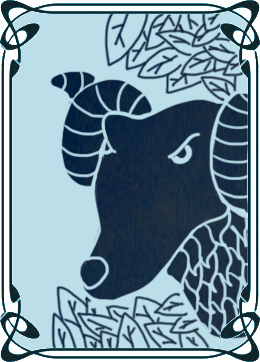 Aries
The Sun is going to be in your Sixth House of Health and Wellness this month, Aries, and it may be that you discovered a health issue in August. The good news now is that you get the chance to deal with this and perhaps find a solution. That said, there is likely to be the need for you to experiment, and it may be that you want to try an alternative therapy or something similar to see how that works for you. Relationships were also tricky for all signs throughout the summer, and now you should have a good idea of how things look with a romantic partner. This means that you can finally start to make some decisions about your close relationships as you will get to see the big picture – as if the fog has been lifted. This doesn't mean you have to rush, but it does mean that you can at least start taking some solid steps in the right direction now.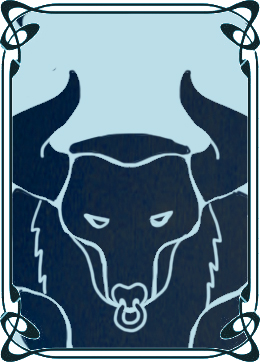 Taurus
With the Sun in your Fifth House of Romance, Taurus, this will be a sweet time for you when you can get closer to someone you love. If you're single, then a lover may pop into your life now when you are least expecting it. There is also the chance of children now – if you have been hoping to start a family. That said, there may also be some changes in your relationships in store in September as you move on from all the drama that was stirred up in August. Some issues may have come to light then about your relationships, and the most important thing is to remember that you can't go back. You mustn't – so you need to learn from everything that happened and then see how you can build a better future as a result, with or without your partner.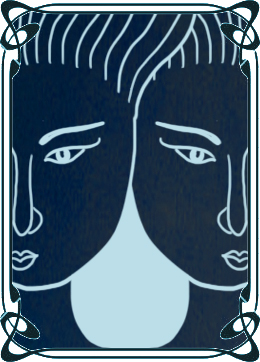 Gemini
With the Sun in your Fourth House of Home and Family, you will now get the chance to focus on your loved ones, Gemini. This could also be about your place in the world, be it an actual place or a state of mind. Whatever home and family means to you, there is a sense in your chart that this is a chance for you to try something new in September, now that the dust has settled a little bit. This could see you looking at a home, finding your dream house, or finally making peace with a difficult family member. Whatever it may be, you can expect things to be calmer in your home life now, which will probably come as a relief to many of you. When it comes to love this month, this is also a time to experiment and see what works in your relationship and what doesn't. This may mean some radical changes are on the cards, but they will set you free if you face up to them. So don't be afraid to colour outside the lines now. This is about what works for you and not for other people.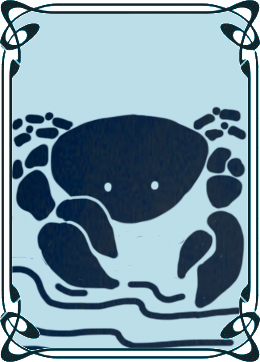 Cancer
For you, Cancer, this month is all about the message, as we have the Sun in your Third House of Communication. It could be that you have undergone something of a revolution in recent years, and that your identity or your branding has changed lately to reflect a new version of you. This has likely been a rocky road in places, and now you get to set the wheels in motion once more and craft your message to the world. This could be about how you present yourself on paper, online or in other ways. Where you love life is concerned, this is all about commitment. If you have been getting close to someone, then this is the moment when your relationship is going to deepen – a lot. If you are single, then you could fall for someone now who goes on to be very significant in your life. Whatever your personal situation, when you look back on it, September might be the start of an epic love story.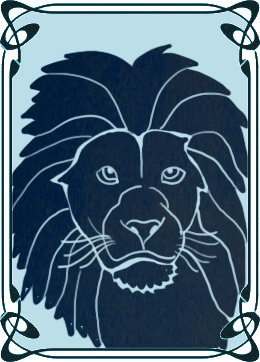 Leo
It is all about money for you in September, Leo, as you have the Sun in your Second House of Finance. This means that you could do very well now when it comes to money, as we have a whole host of very supportive planets in the mix. Your career could soar now and bring with it some more money and a raise. Look out for the time around the New Moon on 9 September, as this brings with it money luck which will help you sort out some of the financial mess that the last few years may have left behind. Throughout the summer, your relationships were probably hit by all the retrograde planets and other cosmic madness in the heavens – and now you get the chance to look at your relationships with a clear head and figure out where you go from here. The good news is that by next year you will be in a much better place in your love life, but it all starts now. So think through any relationship moves carefully now, whether that means a breakup or a fresh commitment.