Hello, Magdalene readers, and welcome to the month of February! For many of you this could be one of the best months of the year, although it won't all be smooth sailing all the time.

We have a sweet New Moon at the beginning of the month, and this also coincides with the Lunar New Year which ushers in the Year of the Earth Pig! In Chinese astrology, the Pig is a symbol of luxury and abundance, so many of you may find that you start to prefer the finer things in life and this is a good time to focus on self-care. The Pig is also strongly associated with higher education and learning, and the New Moon is the perfect time to think about going back to school or starting a study course online.

Anything you can do to upgrade your skill set is favored now, so if January felt a little sluggish to you, then now is the time to truly kickstart the new year!

Here's how it will all go down…

4/5 February: New Moon in Aquarius

The New Moon in Aquarius will be a great time of opportunity for all signs and will be a sweet time of the month when your star will rise. As with all positive aspects in astrology though, the good luck from this New Moon is there for the taking – but you will also have to make the effort to chase your dreams.

19/20 February: Full Moon in Virgo

The Full Moon this month falls in detail-oriented Virgo, so this is a great time for you to look at things through a magnifying glass. If you made some moves at the beginning of the month, around the time of the New Moon, then this is the ideal moment for you to start to hash them out properly and start getting your affairs in order.

And now for a look at each individual sign…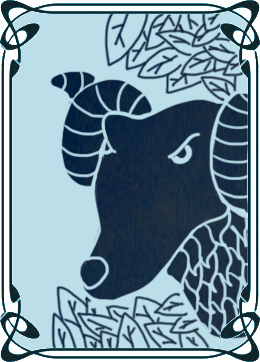 Aries

The Sun is in your Eleventh House of Friends and Groups for much of the month. Aries, and this is also bolstered by the New Moon in Aquarius which falls on 4 February. As such, much of the month is going to be about fresh starts with new groups of people. If you are part of a group like a club or a band then you might get a golden opportunity now, or it may be that you decide you want to join another group of people and leave some of your toxic friends behind. If they no longer serve you well then of course you may want to move onm Aries! Valentine's Day will be an interesting and it would be better for you not to make any huge grand gestures with the Moon in Gemini and a tricky aspect with Jupiter and Neptune. The key to romance this year is to keep it simple, Aries!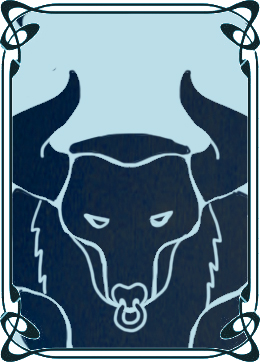 Taurus

This is going to be such a great month for you, Taurus, which is probably exactly what you want to hear, as the time from November 2018 until now has been rocky to say the least. Now however your star is on the rise and your career is going to skyrocket as you have the Sun in your Tenth House of Ambition. Just remember that you also need to make the effort to snap up all the opportunities that come your way. Another word of advice? Don't get too cocky and start talking about any big plans you have – someone could be waiting in the wings to steal your thunder, so keep things a secret until you are ready to unveil them! Valentine's Day is going to be a sweet time for you and it could also come with added commitment. If you are getting close to a special someone then you may decide to date exclusively, or you could meet someone around this time who goes on to be very special. Enjoy February!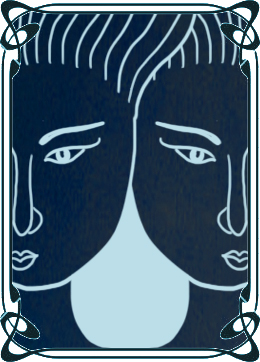 Gemini

The Sun is in your Ninth House of Travel and this means that you may want to start looking at flights, Gemini, as you are likely to take a trip this month – either for work or pleasure. You could also find that a cross-cultural connection heats up now, or if you are looking for love you could find it with someone from another culture or country. Valentine's Day could be something of a letdown for you this year if you place too many expectations on it, and you could also find you feel a little more lethargic than usual. If that's the case then don't push yourself to go out on the town and plan something smaller and more intimate. This is also an excellent time for you to set intentions around what you want your love life to look like for the rest of the year – and this is about learning to tune in to your inner needs.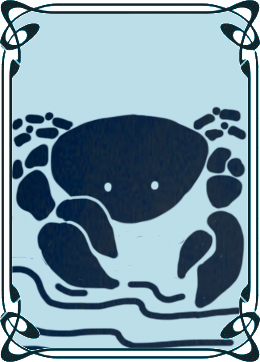 Cancer

You will have the Sun in your Eighth House of Shared Finance and Merging throughout February, Cancer, and this says it all about the main themes for this month. If you are attached then the money you share with others will be in the spotlight, and you could find yourself talking about heavy topics like child support, alimony or an inheritance. It could also be that you are either merging with a special someone and getting closer to them, or splitting up. The Eighth House rules Soulmates, so if you have someone like that in your life then you can expect this to be quite a special month. Valentine's Day however may not be the ideal time for romance however! You will be consumed with work and also work opportunities, so try to make sure you are not trying to cram in too many things at once, if you want to enjoy this day!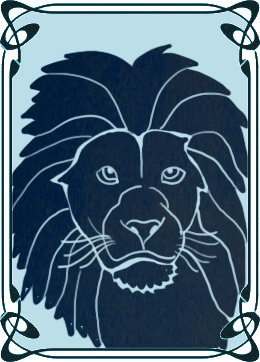 Leo

This month you will have the Sun in your Seventh House of Partnerships, Leo, so this means that it is not a time to do things on your own! There is a lot of strength and value to be found in the power of two people now, so see if there are ways you can collaborate, or get closer to your spouse or loved one. This could be anything from launching a business with a significant other or friend, to deciding to get married, but either way this is a month when you won't want to be alone. This applies to Valentine's Day as well, but with the Moon in Gemini in your Eleventh House of Friends, this could be a day when you decide to have a party rather than a romantic date with just a single suitor. If that is how you feel, then go for it. There are no rules for how you have to couple up this month, Leo!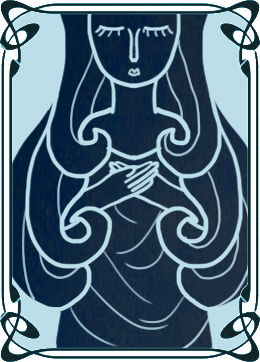 Virgo

Throughout February you will have the Sun in your Sixth House of Health and Fitness, Virgo and this mean that this could be the time for you to really get started with your New Year's Resolutions. If progress has been slow or if you have lacked resolve, then the beginning of the month will give you a fresh start and the ability to start making some good intentions for the year ahead. Valentine's Day this year is likely to be quite a big deal for you, as the Moon in your Tenth House of Ambition, which could mean that you want to plan a lavish and opulent celebration. If that's the case then of course you can go for it, but just make sure you also let the people around you know your plans. Otherwise they may not be able to keep up with you!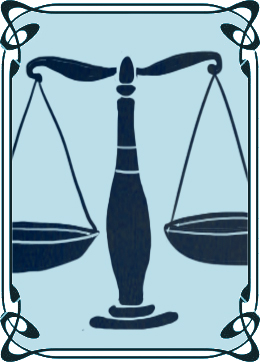 Libra

The Sun will be in your Fifth House of True Love this month, Libra, and that could see you making a big commitment to someone you love. It would be fair to say that you have had some issues in your relationships lately, and now fortunately you will get the chance to start untangling some of these and starting out in a new, healthy direction. This year your Valentine's Day celebration is likely to be very sweet, and it could be that you loved one plans something amazing which you were not expecting. If you're single then a suitor could also pop up out of the blue around this time or towards the end of the month, so allow yourself to be open to love! All in all this could be one of the most romantic months of the year for you, whatever your romantic status as the month starts.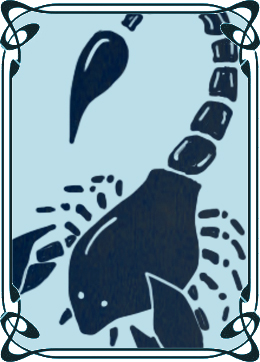 Scorpio

As we start February you have the Sun in your Fourth House of Home and Family, Scorpio. At some points in the month this could all get a little tricky for you, and it could be that you are thinking about a move, or thinking about how you can best take care of the people around you who you consider your family. It may be that you want to redecorate, or you could find that you are spending more and more time at home and don't want to socialize as much as usual. Valentine's Day could be a very intense time for you as a result and you could find that you are quite demanding of your partner which won't sit well with them at all! As such try to relax and not make such a big deal out of things!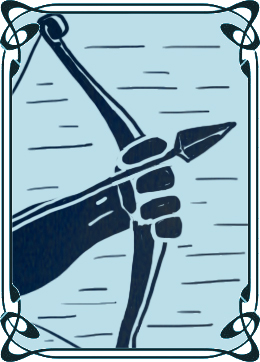 Sagittarius

You have the Sun in your Third House of Communications this month, Sagittarius, and it could be that you find that you have the gift of the gab as a result. This is a great time for you if you work in a job that requires communication or a field like sales or publishing, and you could find that you have a real chance to take a big step forward in your career. You are not known for being one of the most romantic signs of the zodiac, but you could find that you change your tune this Valentine's Day, as the Moon is in your Seventh House of Partnerships so you may decide that you want to do something super sweet for a loved one. If you are single then you may also find that Cupid's arrows hit you around this time – so make sure you are open to meeting new people now!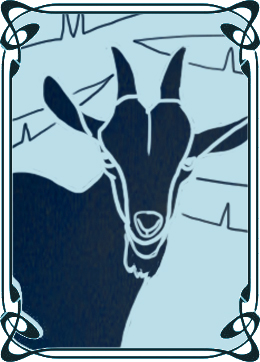 Capricorn

This month you have the Sun in your Second House of Finance and this means that money matters are set to improve. It could be that you have some wealth luck now, or that you get offered a raise or another opportunity to make money. If that is the case then remember that you need to grab these opportunities with both hands if you want to make the most of them. Around Valentine's Day you will have the Moon in your Sixth House which is all about Health and Fitness, and so you may find that this year you don't want to push the boat out too much. It may not be the most romantic time of the year for you, so you may want to plan something more low-key.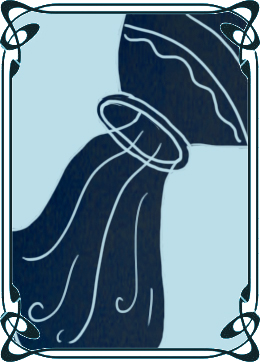 Aquarius

Happy Solar Return, Aquarius! This month you have the Sun in your First House of Image so it is really all about you now. This is a great time for you to think about how you want to be seen in the world, and it could be that you decide to do something like spruce up your social media profile and delete some of your older and perhaps messier pictures. This would also be a great time for you to work on things such as a podcast or another endeavor that gets your voice and "brand" out into the world. On Valentine's Day you will have the Moon in your Fifth House of True Love, and this could make it a very romantic time for you. One thing to watch out for however is that you don't go too over the top and put a lot of pressure on yourself and your partner. It may be that there is an intensity now that you are not used to, and this could cause tempers to flare around this time. Do all you can to keep the peace and stay calm with your loved ones!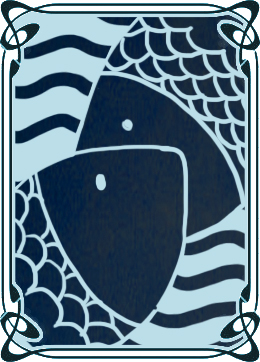 Pisces

This month finds the Sun in your Second House of Finance so there could be lots of opportunities for you to make money now. It would be fair to say that money matters have been an issue for you for some time now, but you can begin to put that begin you by making some small steps. It may not be that you have a massive windfall this month, but there are opportunities there for you to make improvements if you are ready to reach for them and make them a reality. Valentine's Day has a very warm and fuzzy feeling to it for you this year as the Moon is in your Fourth House of Family, so this will be all about being around the people who you consider family and connecting with them on a deeper level.